Are any of you getting married or know someone getting married? Or do you need some jewelry for a special occasion of another sort?

I made this necklace and earring set a while ago. But it has not sold. I would really like to get it to someone who could use it.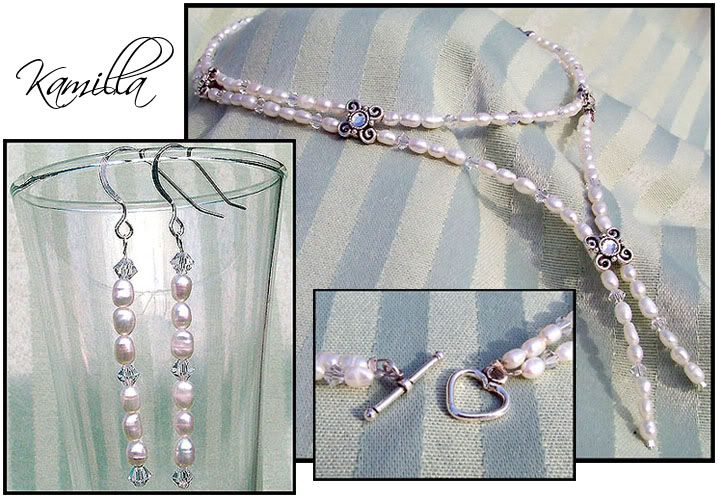 All pieces were created with all sterling silver metal components, Swarovski crystals and real pearls (dyed and natural). The photos as a rule don't do these pieces justice. The pearls shine with a creamy glow and the crystals give off brilliant sparks of light. They're beautiful. The earrings dangle 1 and 3/4 inches from the earwires and the necklace measures approximately 15 inches. Original price was $95. I'm willing to sell it for $70 now.

Are you interested? Do you know someone who might be interested? Please pass the information along.